The use of an elasticizer and special resins in the components guarantee maximum protection from external agents. It fixes the style by strengthening the hair ensuring a healthy and shiny appearance, restoring shine and volume without weighing it down. Extend your styling's life by fixing curls. Non-sticky and does not contain gas.
PRODUCT INFORMATION
Ecological lacquer without gas.

Keeps the styling for a long time 

Fixes, volumizes, protects

Special resins guarantee protection

Suitable for all hair types
Who is this type of hairspray recommended for?
Designed for those who love wavy and curly hairstyles that require long-lasting fixation. Ecological no-gas spray with a strong and long-lasting fixative effect. It keeps the curl compact but soft, preventing it from falling apart. Avoid excessive increase in volume. It has an anti-frizz effect. Gives shine to the hair. Protects hair from atmospheric agents.
How do you recommend using volumizing hairspray?
Spray on hair from a distance of approximately 20 cm. To style: spray on wet hair and dry. Remove volatility from hair: spray on hand and pass through hair. Give maximum volume: spray on the roots. To give special shapes: spray on the locks and hold until they are dry. If you want to fix: vaporize.
Is your ecological volumizing hairspray produced in Italy?
Certainly, our product differs from other preparations for being a 100% Italian product, the hairspray has a delicate hypoallergenic fragrance, 100% free from impurities in line with the highest quality standards, suitable for all hair types.
Do you have other specific hair products like this ecological volumizing hairspray?
Certainly, Blackgel is the best-selling line of hair gels, waxes and shampoos in Italy. Discover also Supercurl modeling for curly hair. The ideal emulsifier for long, untamed curly hair. Alcohol-free modeling with soft, firm hold.
Professional hairspray: 6 false myths to dispel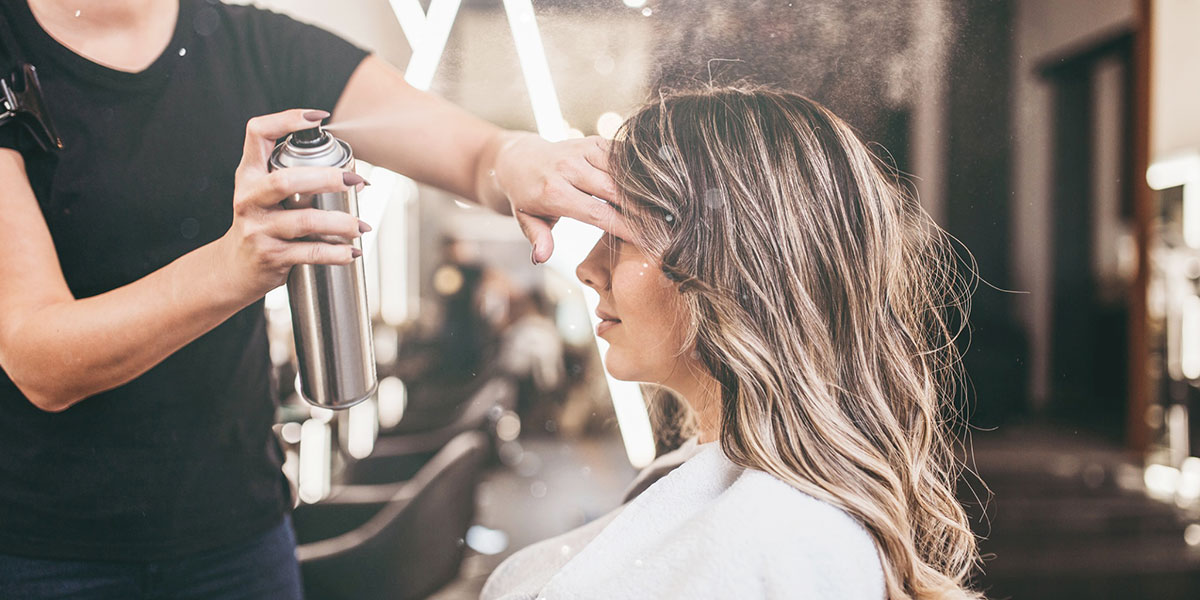 Let's discover together the 6 false myths to dispel about professional hairspray.
1. "Professional hairspray ruins your hair"
Good quality hairspray does not damage your hair. Try to wash them as usual, about 2/3 times a week with a shampoo suitable for your hair. What matters most is not to overdo it with the amount of hairspray and your hair will always be in excellent shape. If you often use styling products such as setting sprays, hairsprays and very intense gels, try to take care to wash your hair more often. This way you can avoid the possible formation of dandruff and skin irritation. Over time, the formulation of these products has changed a lot, until a few years ago, these products left hair heavy and brittle, dehydrated and faded. The products made today do not create problems because they do not enter the hair, much less the scalp.
2. "Hairspray is harmful to the environment"
If we talk about ecology and in particular the environment we must consider that modern lacquers are not produced with chemical gases. As confirmed by studies from the 70s, the gases from spray cans were involved in the "ozone hole". Gases such as chlorofluorocarbons were used as liquids in the sector of refrigerants for refrigerators and air conditioners, in fire extinguishers, as propellants for sprays, in thermal insulators. It has not been used for years now precisely because it is recognized as a cause of damage caused to ozone. For a few decades now, different solutions have been found that are more oriented towards natural and non-aggressive products for the health of your hair.
3. "Hairspray cannot be removed with a brush"
If you use a product like our eco-friendly Maekò volumizing hairspray, you'll have peace of mind that it won't leave deposits on your hair. You don't necessarily have to use a shampoo to remove the hairspray, a brush will be enough to give your hair the effect of natural movement.
4. "Professional hairspray makes hair hard as rocks"
The secret is in the quality of the product and the way you apply it. Use it at a distance of 25/30 cm from your hair, without insisting on very localized areas and you will be surprised to find that it leaves no trace.
5. "Hairspray weighs it down and makes the hair sticky"
Another common misconception is that hairspray leaves hair sticky. Compared to several years ago, the newly developed hairspray does not weigh down the hair structure. The natural substances contained in modern hairsprays, such as Maekò volumizing ecological hairspray, nourish them in such a way as to enrich and strengthen your hair.
6. "Hairspray and setting spray are the same thing"
Hairspray and spray can be easily confused, the main difference lies in how and for what purpose they are used. Instead, the lacquer is much lighter as a final result, it is used for localized fixation. The spray provides a heavier result for a heavier hold and to consolidate all the movement of the hair. If applied properly, hairspray is almost invisible.
Messy hair style? How to use volumizing hairspray for a disheveled effect, but with style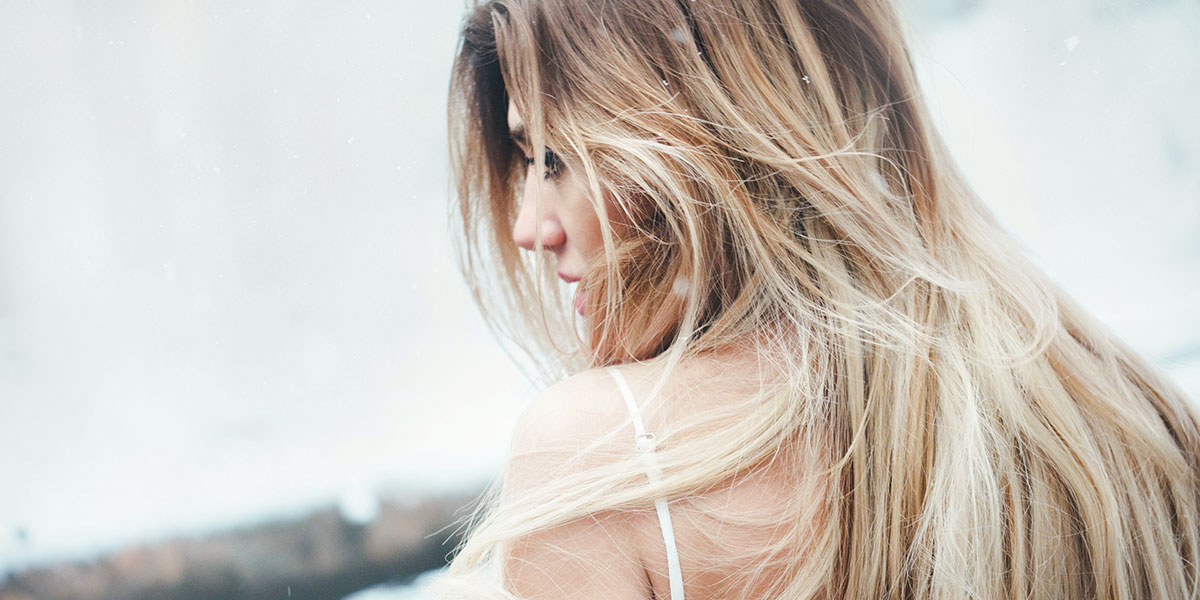 In recent years we have witnessed several changes in hair trends, for example the messy style. The style featuring unkempt hair as if it just got out of bed in the morning certainly hasn't gone unnoticed. The messy hair style has won the hearts of many girls, lovers of the casual look, characterized by soft hairstyles sometimes with locks left free but very glamorous. A look that leaves the hair free, with locks and tufts in opposite directions, a messy style recreating delicate waves and thus enhancing the face. The result is a decidedly fascinating style, which adds a touch of intimate and sensual to those who show it off.
So to be fashionable with messy style hair I don't have to comb it?
However, this does not mean leaving your hair unkempt or unkempt! To recreate this messy style look you need to take care of your hair, taking care and attention towards your hair. The ideal for this type of hairstyle is certainly medium-long hair, which in this case creates a better effect once messed up. Once you understand how to do it, recreating this messy style is really simple but first of all you need to equip yourself with a volumizing hairspray capable of fixing your hair for a long time without sticking or weighing it down. This is the key product to be able to create this type of hairstyle! We recommend using the ecological volumizing hairspray by Maekò, which in addition to not containing gas, is able to fix the hair for a long time, leaving it soft and without leaving residues. Below we want to show you how you can recreate the most popular look of the moment.
The messy bun: The chignon with casual charm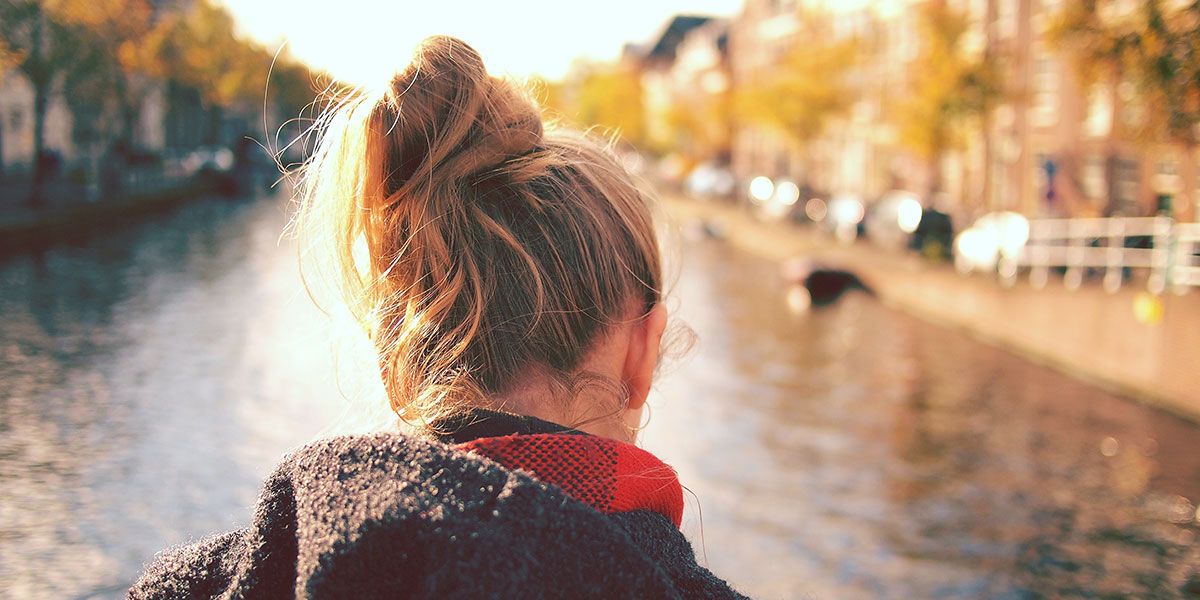 This type of hairstyle combines the simplicity of the disheveled effect with the natural beauty of the soft waves created by the chignon. Let's see how to do it now!
First brush your hair well and try to give volume to the roots by massaging them lightly with your hands. Now tie your hair into a ponytail with an elastic without tightening too much. Pull slightly towards
the outside a few locks, to start creating the effect. In this first phase, use hairspray to fix the texture created and give volume. Now comes the messiest part!
With your hands, lightly backcomb the lengths of the tail (as if you were combing backwards), this to give more volume. Now, using a second elastic band, tie the hair again, but this time, on the last turn, leave the hair tied in half without completing the tail, to form a sort of fan shape. At this point, pull the locks of the tips slightly to slightly ruffle the fan. Now comes the final step. Divide the tip that comes out of the ashlar in two: join the two ends created by rolling them on the elastic to hide it. Secure them with two bobby pins and add a good coat of spray hairspray to secure everything. The game is done! For an even more natural effect, extract two fine locks of hair near the face and near the fringe, letting them fall softly to the sides of the face.